Our Story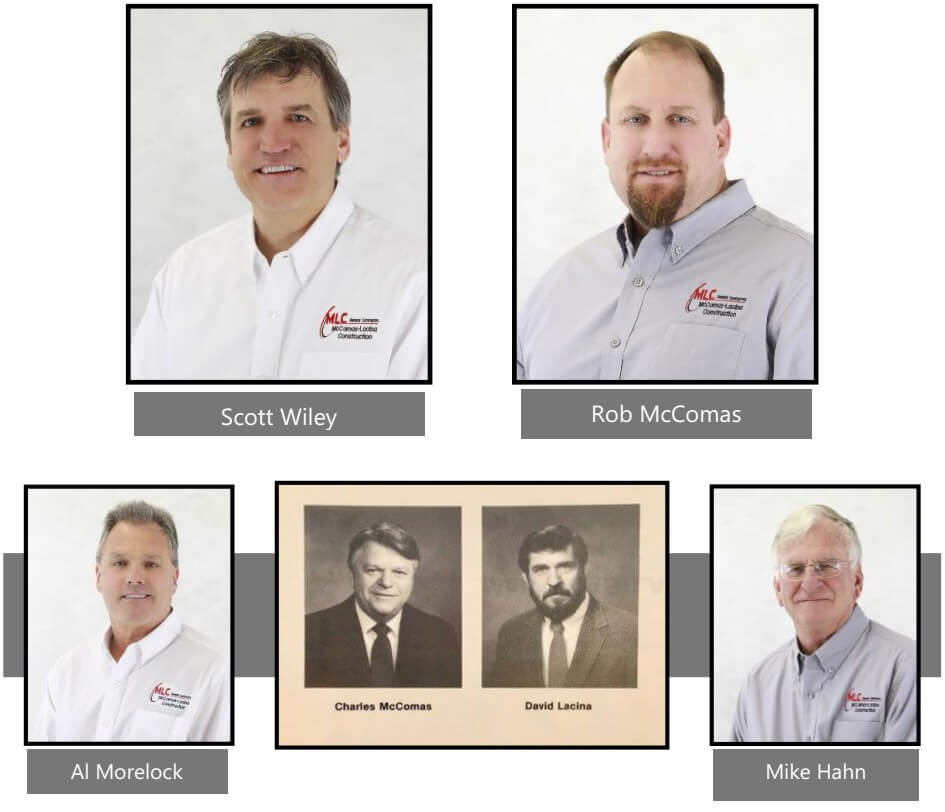 Charles McComas and Dave Lacina opened the doors in 1977 with a workforce of 50 amazing individuals. Together we grew the business and have become the largest locally owned general contractor in the Iowa City area.
In 1989 we added a 4,000-square foot architectural casework shop right next door to our office which symbolized the growth of McComas-Lacina Construction and helped meet the larger demands. Today our casework shop has been certified since 2013 as one of 9 AWIQCP certified casework manufacturers in the state of Iowa. Certification credentials earned by woodworking firms who, through comprehensive testing and inspection, demonstrate the ability to fabricate, finish and/or install work in accordance with quality grade criteria set forth in the Architectural Woodwork Standards.
Today, owners Rob McComas and Scott Wiley lead our team which consists of a rock star office staff (seriously — we cannot imagine life without them), and over 150 highly skilled professionals. The men and women that make up our field crews are ready to complete site work with heavy equipment, concrete, masonry, steel erection, carpentry, casework, drywall, and painting.
Our vision is simple — we're focused on building quality and we service our clients with hard work, honesty and integrity.